This blog is about me, my world, my internet friends, my work (at times my lack there of) and anything associated with them. There are helpful search tips/links for birth families separated by adoption and blocked by sealed records. If anything seems to be too personal, remember, I could be lying. ;0)
Saturday, October 29, 2005
Sunday, October 23, 2005
There would have been a few frames in between these, but this is where Gran'Angel says, "I wuw woo" to her granny. Just watching her lil lips form those words is awesome. And hearing those words is a trip! Of course, she hears these very words from me at least every other sentence, so it only makes sense she would pick up on these words. To look in her eyes though, convinces me that she means it. She talks so much now! It's rare she ever crys. When she does cry it mean something is terribly wrong. Like she is saying,"Come quick! I think it may be my stomach. It's going empty! Hurry! Yeah the bottle thing!" or "Uh oh, I'm too wet. Hurry, get rid of this!"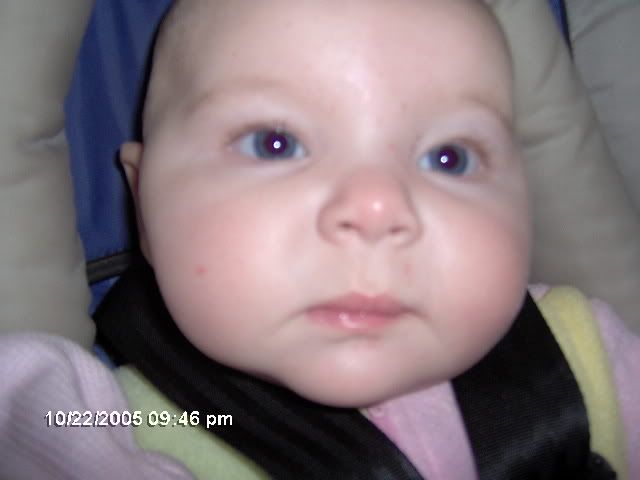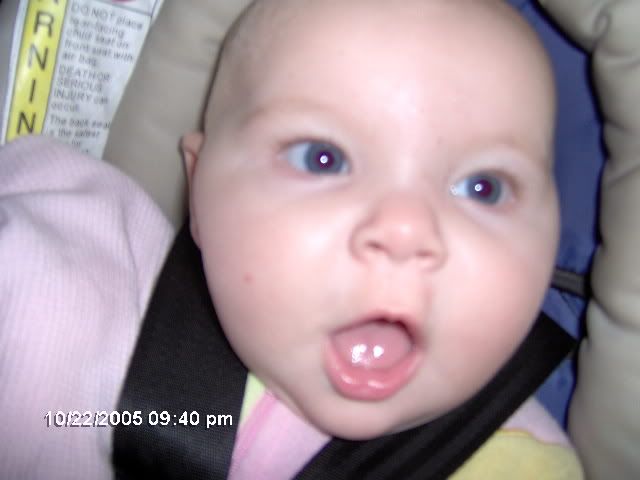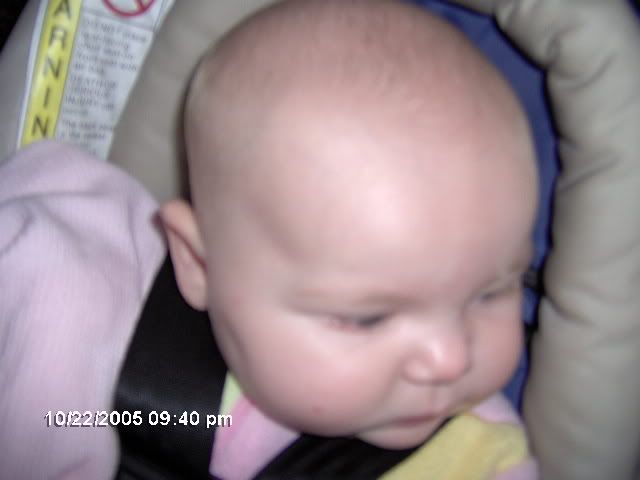 This is my first blog entrie posted from my photobucket account to blogger. Recently, I've been on a quest for color here in Tulsa (and surrounding areas). These kind of look like "left over summer shots" lol. I'm also playing with my new digital--editing my night shots with no flash on Picasa, and uploading to Photobucket. I've turned off a few of my features on the cam itself because I like the contrast as I view it. I'm finding that I end up needing some fill light on some these shots, however. I may need to adjust my new cam again accordingly.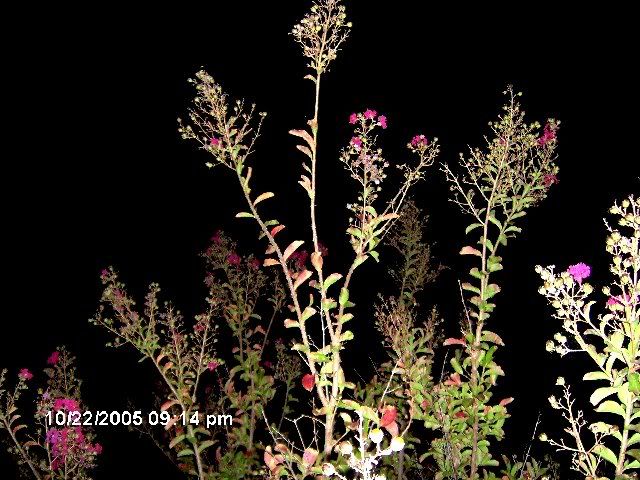 Celebration station in Tulsa. Kiddo took me there in honor of my Birthday.
This is my everyday work tree that I view as I take my smoke break.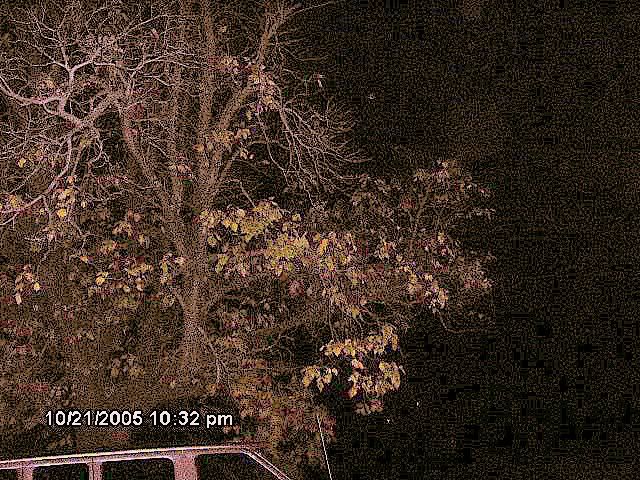 I sharpened it a tad--again, still playing around.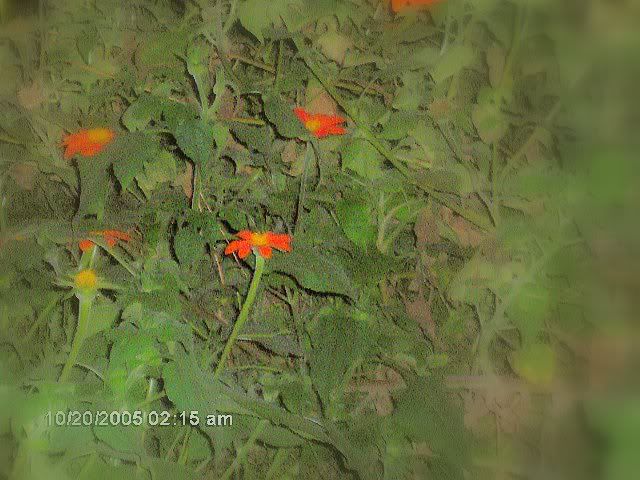 My 10 ft mutant Tithonias still plentiful and full of butterflies.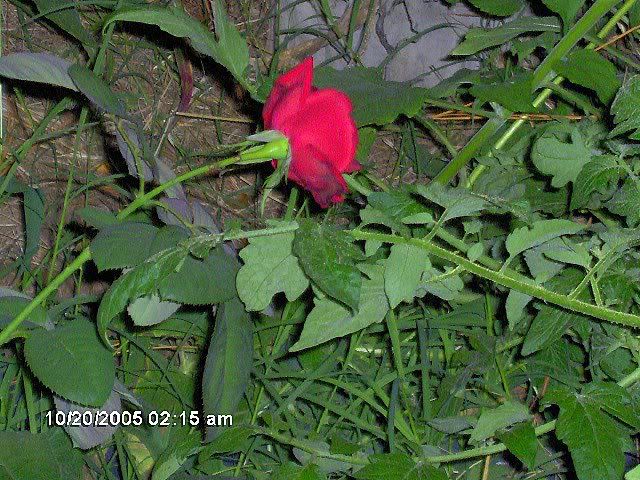 One of the last roses visible in my garden.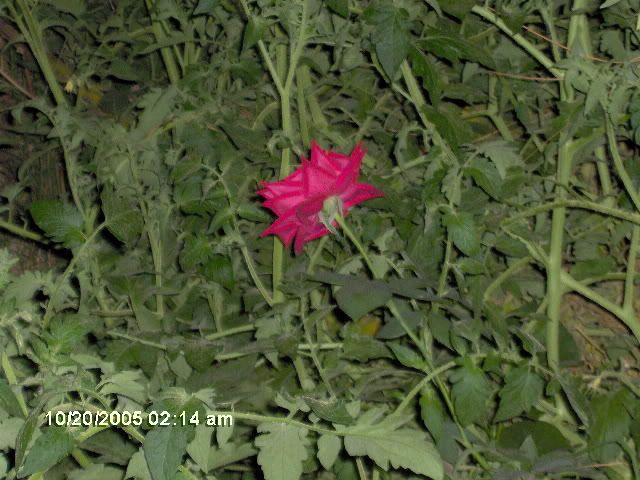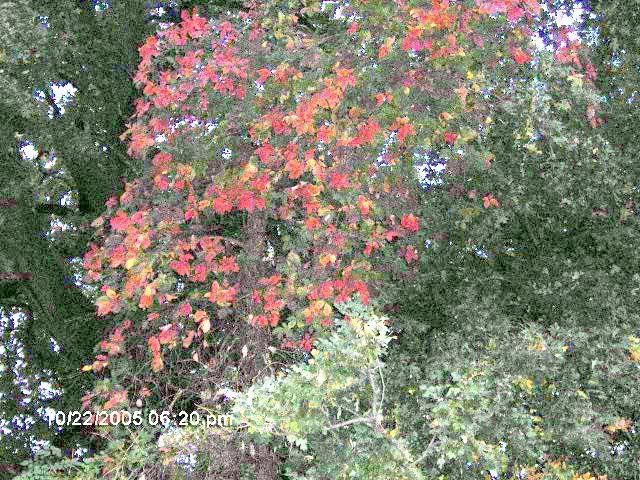 This was taken near Utica and 21st-31st area in Tulsa. I noticed alot more color there as I drove thru.
As I was driving, I realised I just may have to return for more pics. I got this one thanx to a red light lol.